Multiple U.S. government agencies have set up web-based monitoring tools for wildfire smoke so that users can determine the impact to their location.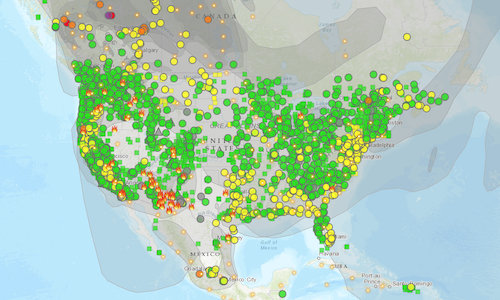 Figure 1. AirNow Fire and Smoke Map
Users can click on a sensor icon in their area of interest to get more detailed information on the Air Quality Index (AQI) and PM2.5 concentrations for the current time as well as for recent history.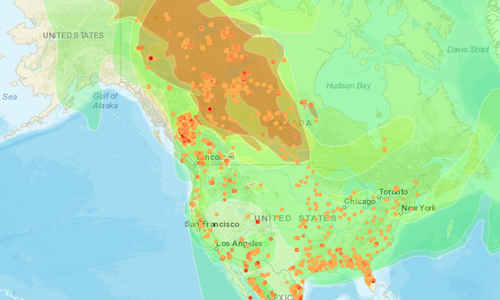 Figure 2. NOAA's Hazard Mapping System